Starting in the spring my hands face massive abuse. Even when wearing gardening gloves, the weed pulling digging and various other garden chores tend to take their toll. Truth be told, while I start off each spring wearing the gardening gloves, at some point I forget about them and often work bare handed. A lot of the time it's because I just happen to be in the garden notice a weed and pull it thinking it's just one, why get the gloves? Then I notice another one and another and then I've spent half an hour pulling weeds.
So I use hand creams and lotions and enter every summer knowing that no matter what polish I put on my fingernails I have at best half a day before chips abound. I also know that my nails will consistently break.
As the summer winds down and the garden chores end for the year, I break out the pumice stones, the hand cream and the nail file. I spend a few weeks without painting my nails with polish and only applying nail growth concoctions designed to make my nails grow long and healthy. I also reach for the cuticle oil because everyone knows a bad hangnail can easily wreck a good manicure. Then once my nails are in tip top condition I sort through my old nail polishes, indulge in buying a few new ones and indulge my love of nail color.
At least until it is time for spring planting once again.
This year I received an EiR NYC Tough Love Cuticle Cream (retail $12) in on of my Petit Vour boxes. While I usually use a liquid oil, I was game to try a solid one and it arrived at the perfect time.  I knew I needed more cuticle oil but had not yet purchased it.  It's almost like they peeked into my calendar. Order nail products was listed right after prepare garden for autumn/winter.  So with mulch piled high over spent garden beds and my dehydrator drying out a veritable boat load of paprika peppers destined for my spice cabinet, it is time to try out this new cuticle cream.
According to the product page…
For cuticles or other rough patches that need some tender care and love, this balm is a saving grace. Based in shea butter for a lift of heavy-hydration, it's full of dutiful ingredients that help with stressed-out skin – like neem oil, which holds antifungal properties, and arnica, a known aid for aches, bruises, and swelling. Rub this into cuticles, elbows, or any other small problem areas that could use some extra care.
Key Ingredients: Vitamin E Oil – Boosting collagen production, a connective tissue that keeps skin elastic, Arnica-Infused Olive Oil – Helps to naturally stimulate your body's healing processes. It can help reduce pain from cuts and bruises, Neem Oil – Deeply penetrates skin to restore moisture and enhance elasticity.  Helps stimulate collagen production to heal cracks caused by dryness.
Ingredients

Cocos Nucifera (Coconut) Oil*, Butyrospermum Parkii (Shea Butter) Fruit*, Beeswax, Prunus Amygdalus Dulcis (Sweet Almond) Oil, Olea Europaea (Olive) Fruit Oil, Tocopheryl Acetate, Lavandula Angustifolia (Lavender) Oil, Cymbopogon Martini (Palmarosa) Oil, Pelargonium Graveolens (Geranium) Oil, Melia Azadirachta (Neem) Seed Oil, Arnica Montana Flower Extract*, Calendula Officinalis Flower Extract*

Eir NY+C
So I opened the metal tin and began to use the product. Surprisingly it smells exactly like the Speak all natural deodorant. It's a little strange. It also has the same feel to it when you touch it which took a little getting used to. I kept thinking 'you don't put deodorant on your nails' and then having to remind myself it was the cuticle cream. Once I got past that, I was fine.
This year all the pandemic based hand washing has caused me to use more hand cream in general to defend my skin so even though my fingers were rough and beaten up, I had no torn or painful cuticles. I actually paid more attention to my hands this summer than I usually do. However my cuticles still needed some focused attention. There are however no dramatic before and after pictures. They looked fine before and just felt a little dry, now they still look fine but feel softer and much healthier.
I actually enjoyed using this product. Usually when I reach for something for my cuticles it is a liquid oil. I have on occasion spilled it and made quite a mess. This was easy to keep beside the bed and use just before going to sleep. If I knocked it off the night stand it didn't matter because it was a solid so it couldn't spill. While it did make my fingers greasy as I rubbed it into my cuticles I just used my product covered finger tips on my elbows which were happy to absorb any product I applied. Once rubbed into my cuticles, my fingers didn't leave any stains or oil spots on the bedsheets or pillow cases either which was a big plus. Over all it wasn't a bad product to start my nail care and repair sessions for the season. And while I have been using the product nightly for several weeks there is still plenty in the container to see me through the winter. (It's hard to tell with the picture but there is a substantial divot in the center of the cream from where I rubbed my fingers.)
For $12 I could see keeping this product around.  Personally I would prefer a nicer scent to it, mostly because when I sleep I often curl my hands up near my face and so I tend to smell my hand products as I drift off. This scent wasn't the most appealing to follow me into slumber land, but it wasn't terribly bad either. If perfumes aren't really your thing then that may not be an issue for you.  If I didn't sleep with at least one hand by my head it wouldn't be an issue for me either.  It is a good solid product made with organic ingredients that does exactly what it claims. The container is durable metal and the solid prevents it from spilling. Over all, a really nice addition to my night stand and nail repair routine, plus another fine product from my Petit Vour Beauty Box.
---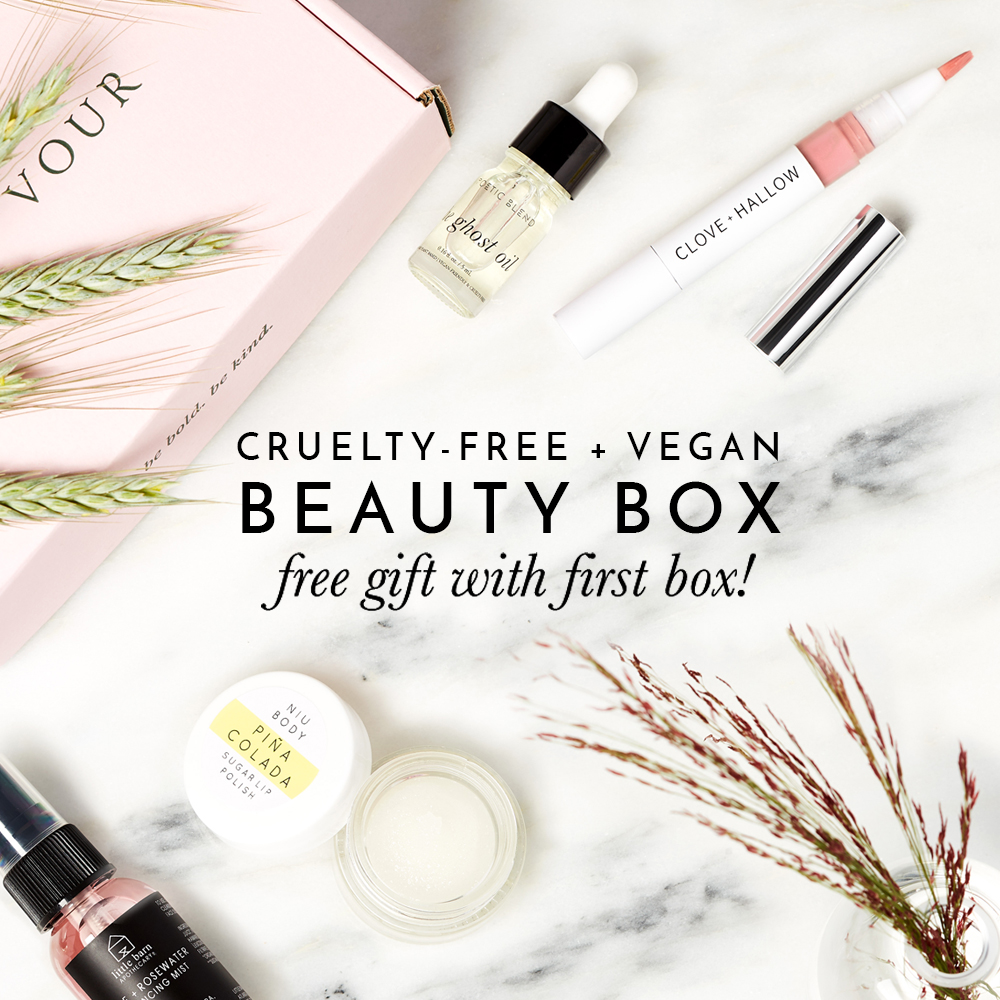 .